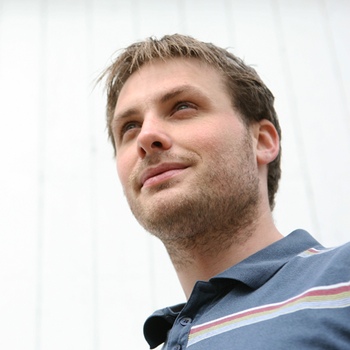 Name / Twitter Handle?
Gavin Harrison / @GharrisonSounds
What do you do now?
I am a composer and sound designer for games, TV and film.  I have to date been fortunate to work with some fantastic people and companies within the games industry, as well as recording with the London Royal Philharmonic Orchestra for my TV work.
Whereabouts were you born?
Ipswich, Suffolk
And which part of the world do you inhabit nowadays?
Currently residing in a little village called Stoke by Clare, still in Suffolk!
We're going to put you on the spot here, but what's your favourite game of all time?
Always a tough question, so much depends on the mood you're in doesn't it?  I'd have to say Pilot Wings on the N64 is up there.
What was the last game you played and enjoyed?
I have to admit to having a slight Temple Run 2 addiction at the moment…it's that just one more go thing isn't it?  I actually also love the simple but effective audio design on it, especially the background music.
Please describe some of the bullying you experienced
I was one of those people who always seemed to get along well with most people at school, and to many I doubt I was seen or regarded as a victim of bullying.  However, my experience was that of being bullied by those closest to you.  During my time at middle school (so around the ages of 9-13) I was the butt of many jokes and name callings from those I considered to be friends, the people I would hang out with on a daily basis and go to class with.  Initially something that could start as a little banter would quickly escalate and each day I would find myself extremely upset and asking why I should always be on the receiving end of the jokes, why everyone would laugh at me.  I think maybe I was always the quieter one of the group and never fought back in any form, which made it easier for others to pick on me in such a way.  Whilst I'm sure it looked as if I was a happy child with friends at school, I felt very isolated within that group and didn't have a way of talking to any one about it for fear of more name calling.
If you managed to handle the bullying, how did you do that and when?
I guess as I grew older and found a little more identity and confidence the name calling started to bounce off me, and once this started happening and I showed little or no reaction to the insults people soon moved on.  Also moving to upper school (or high school) at the age of 13 was a large help, I met new people and formed a new circle of friends away from my previous bullying group.  It was also around this time that my interest in music developed…I had always enjoyed 'attempting' to play the piano and guitar, but now I was taking it seriously and had something that was mine!
What effect do you think bullying had on you?
It would be hard to pinpoint one particular area, but I am quite sure it had a knock on affect regarding my confidence in myself and I would say to this day I can still be perhaps oversensitive when interacting with friends.  However, I would also say it made me more caring to the plight of others, indeed I worked in mental health for sometime before going full time into audio and it is still an area that is close to my heart.
How is your life better now?
I'm doing the thing that I love to do most, composing music and designing sound for games, TV and film, what could be better! Within the last couple of years I've been privileged to meet and work with some amazing people within the music / games industry who I now consider to be good friends, people who I respect and admire for what they do.  I am also pleased to say I am still close friends with all those I met when changing school at 13!
Did you ever think your life could be as good as it is now?
I never dreamed I would be able to forge a career doing what I love doing, it is a lot of hard work and you will have to put yourself on the line a lot but it is this that makes you feel alive and what makes life so fantastic!
What would you like to say to a youngster thinking about getting into video games who is experiencing bullying today?
Every case of bullying is very different so to give specific advice would be hard.  However, trust yourself, stay confident and know that you are good enough…hold on to those things.
Life does and will get better, the bullies will fade to be a distant memory.  If you find things becoming too much talk to someone you trust, a parent, a teacher, someone who will respect and listen to what you say.  If you are thinking of the getting into the games industry…DO IT!  It is a fantastic industry to work in and the community is one of the most friendly and welcoming I have ever experienced.  Study hard, stay committed to your interests and above all else have fun!